Action Shots
Making noize at the Bride of Monster art opening at our favorite gallery Creativity Explored in San Francisco, October 5, 2017. Photo by John Hughes.
Playing the power ballad, Mycelium Friends, at Suki's birthday party, Friday the 13th, 2012. Photos by Myles Boisen.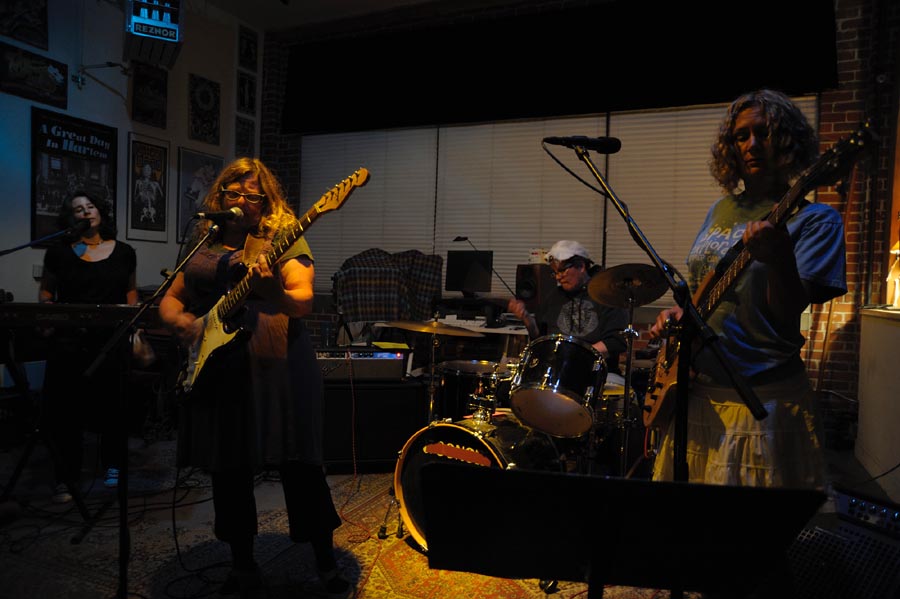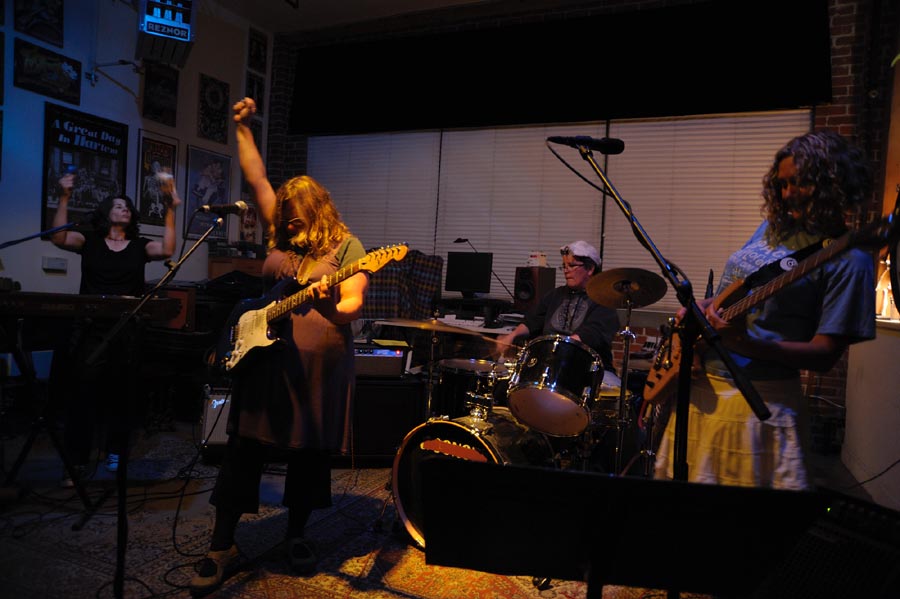 Rock ON, Joy.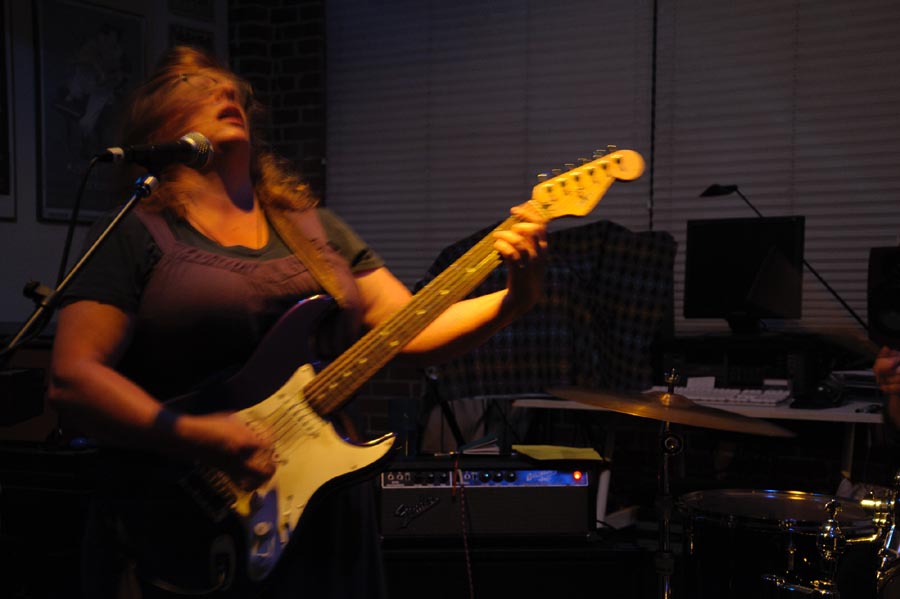 Then we played something else.